Last wednesday was the opening of Elizabeth Hamby's solo exhibit Alphabet City at the Casita Maria Center for Arts & Education in the Bronx. Liz is an artist with interest in urban planning. She had been working on exploring the shapes and layouts of buildings as a sort of alphabet. That's the most cursory explanation, please read the full show description! As a means of developing this work, she came and spent a few days at Sheffield Product for some marathon sessions of poster printing on our Vandercook 219 OS press. We printed from a variety of materials, from computer drawn engraved magnesium blocks and hand-carved linoleum blocks, to using wood and metal type and ornaments. Building footprints became typography, while printing alphabets became physical structures. We played with the grid, a concept at the heart of both urban planning and graphic design/printing and explored the overprinting of shapes and colors.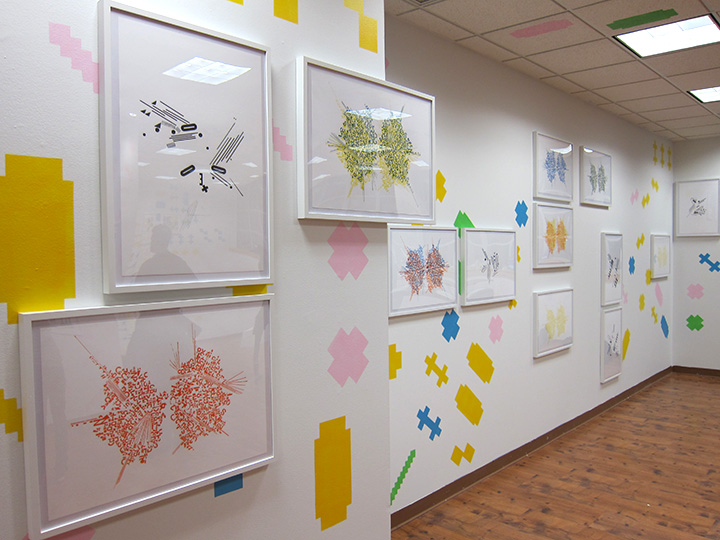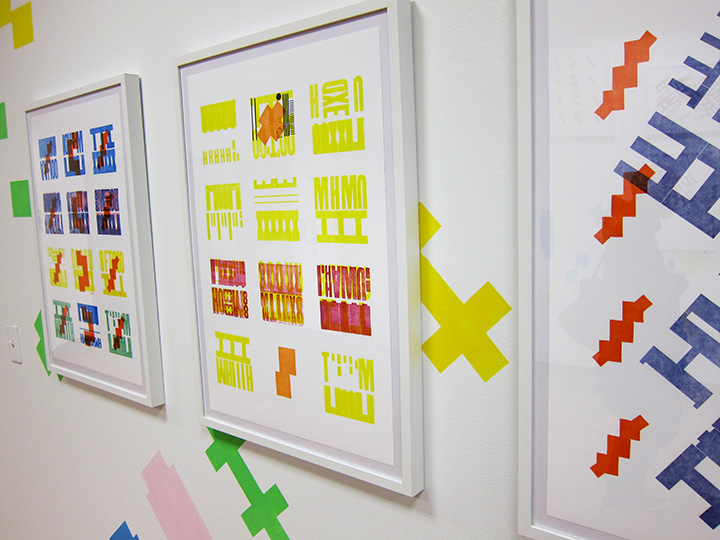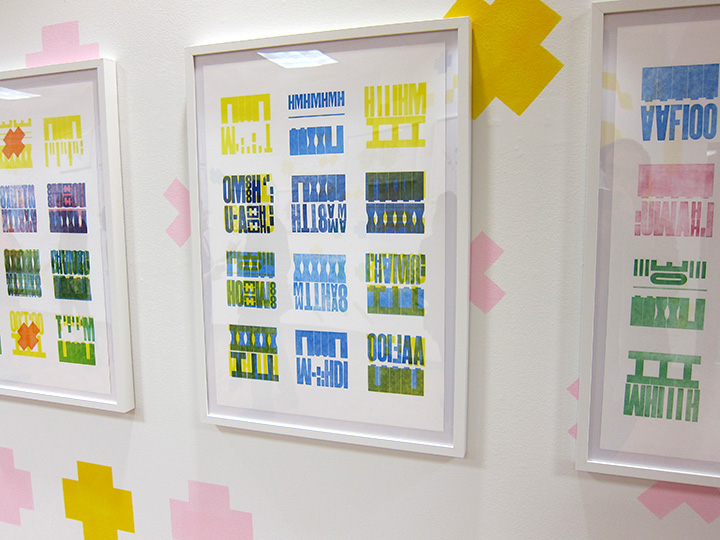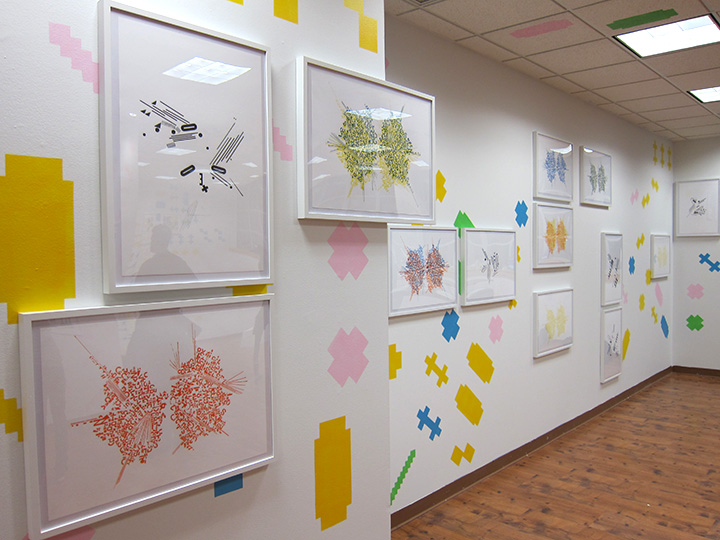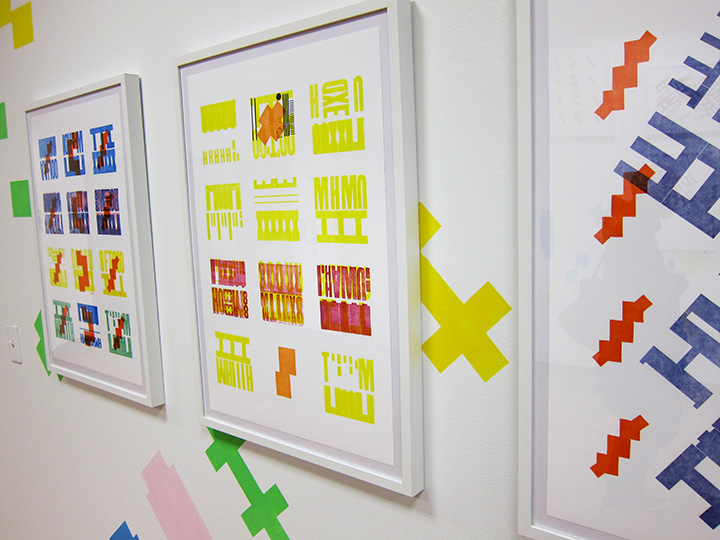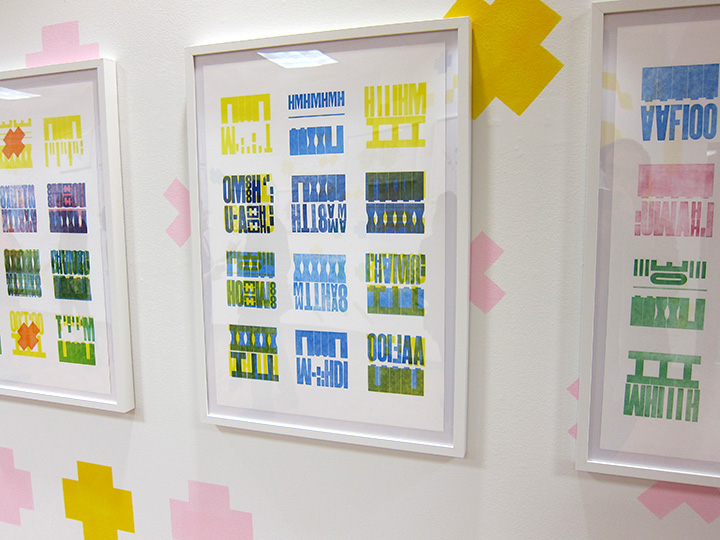 One part of the process that I found particularly interesting was letting Liz loose on the press and breaking a few letterpress rules, so to speak. Using a mixture of furniture, quions and magnets, Liz designed structures on the bed of the press that initially followed the grid inherent in most common letterpress lock-ups. We then removed the lock-up and some of the elements and let things be loose. Each print would not only print the current image, but further disrupt the shape of the layout. No two images could be the same since the act of printing destroyed the layout, and each successive print was further removed from the initial letterpress grid. A few examples of that are shown below.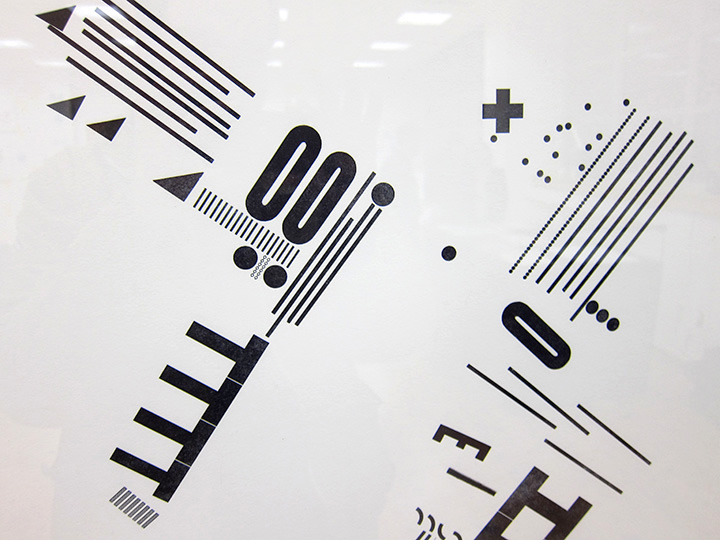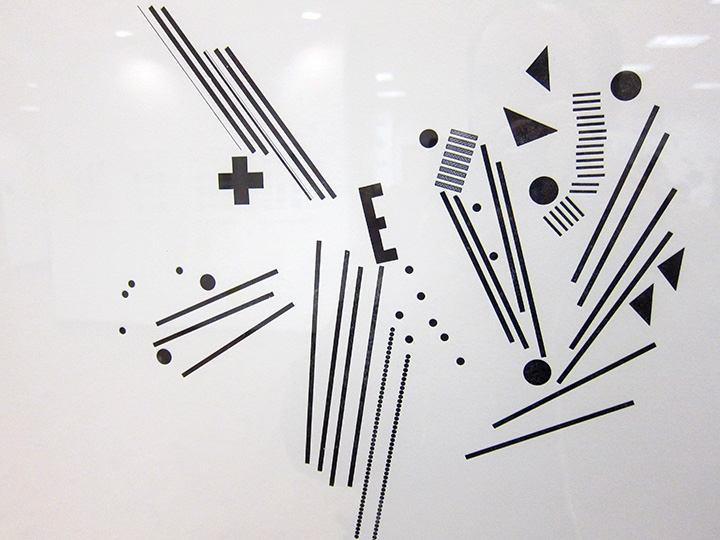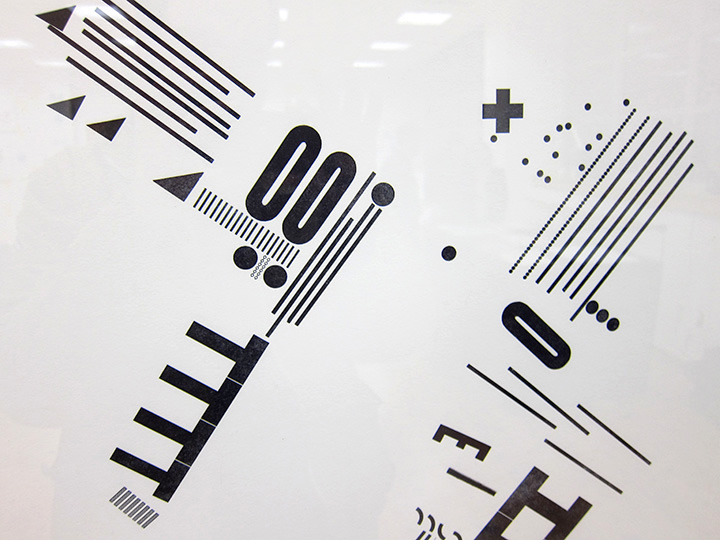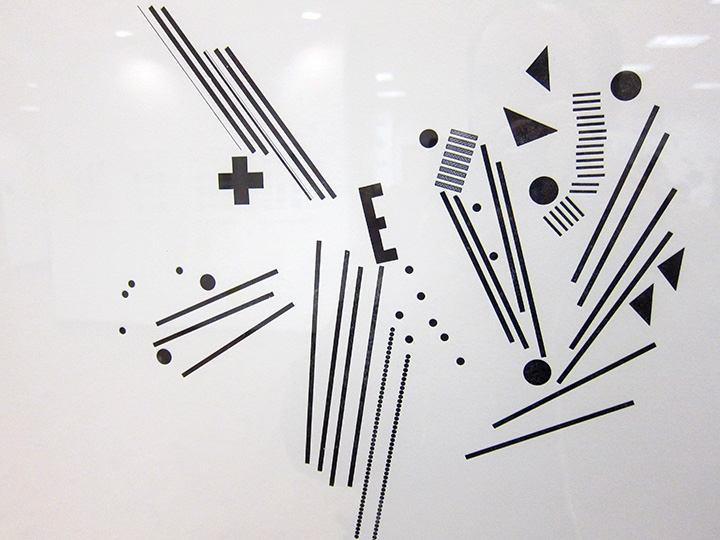 There was also an interesting historical aspect to this. At some point Liz discovered that she's related to the Vandercook family, who gave us so many classic proof and reproduction presses for the better part of the 20th century. Among their family archives she even found the following photo from 1934 of the Vandercook Assembly Line. While it was hard to tell (and even harder in this photo of the photo), I think it shows them putting together a 219 OS, the exact model press these prints were made on.
It was a lot of fun experimenting with an artist and getting a different perspective to working on press. If you'd like to check out the show, it's up through July 9, 2014 at Casita Maria, 928 Simpson Street in the Bronx. There will also be an artist talk on Wed, July 9th from 6-8pm. See here for more information.